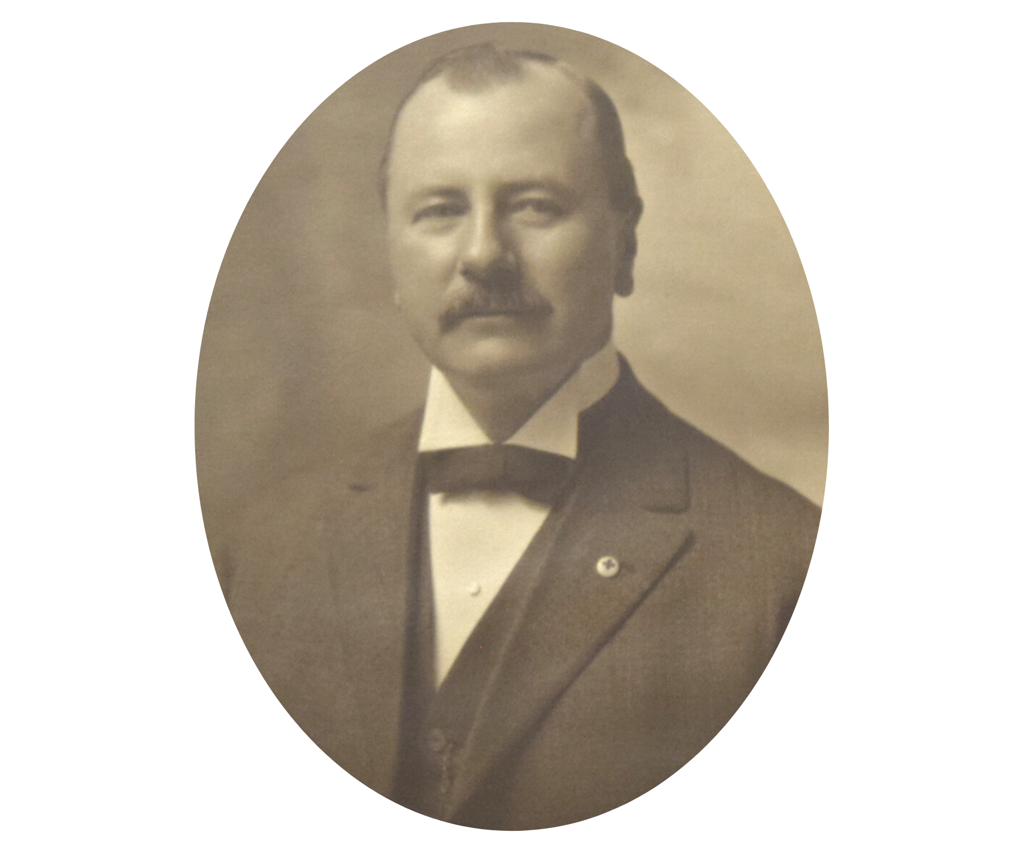 Norry Bank is proud to be a national bank, which means we are in an exclusive club of institutions chartered by the national government and a member of the Federal Reserve System.

Just how exclusive? We're one of only 18 national banks with headquarters in Pennsylvania.
Norry Bank is born
Our story begins around the turn of the 20th century, when state senator and owner of the Witmer Steele Lumber Co., Charles Steele, saw the need for a local bank "people would feel comfortable with" in his hometown of Northumberland, Pennsylvania. As the wheels of progress churned, the foundational pieces of what would become Norry Bank began to fall into place. By 1903, The Northumberland National Bank had its name, funds raised, and a bank charter granted.
We opened that fall in a storefront building on the corner of Queen and Water Streets. The bank immediately drew customers from both Northumberland and Sunbury. But a winter storm destroyed the bridge between the two towns and would impact the bank's customer base for years.
Still, like the tough and tenacious people of the Greater Susquehanna Valley, the bank persevered and overcame whatever obstacles came its way—including the stock market crash of 1929—never closing its doors for even a single day.
I grew up in the area and my family banked here, so I've banked here since I was young. Even when I shop around for deals, Norry Bank's are better, and I've appreciated being able to use Norry Bank for so long.

Christopher Lytle | Sunbury, PA
Norry Bank today
Since its beginning, the bank has been moved twice, finally settling permanently in its present location on Front Street. As times have changed, so has the bank, adding customer conveniences such as drive-through banking, ATMs, telephone banking, and internet banking.
But some things unique to The Northumberland National Bank are, and will remain, the same, such as staying true to our founder's goal of "a bank that people feel comfortable with."
Just like our customers in our early years, you can trust us with your money today.
Over 100 years after we opened our doors, the bank has continued to grow and prosper by expanding to neighboring communities, as customers in the Greater Susquehanna Valley seek a financial institution that offers tried-and-true community bank service from personal bankers who know and understand their needs.