Choose from an adjustable-rate or fixed-rate mortgage loan
Norry Bank offers a variety of mortgage loans for customers, including both adjustable-rate and fixed-rate options at lengths of 10 to 30 years.
Keep it in the family with our family backed mortgages
If you need help qualifying for a loan, we offer unique family backed mortgages that can help. Family members who own residential real estate with no mortgage or with a substantial amount of equity can pledge their property as additional collateral to cover your down payment.

Refinancing may be a smart option for your current home
Have mortgage rates dropped dramatically since you purchased your home? Looking for a way to find a few extra dollars in your monthly budget? Or do you want to shorten your repayment timeframe? Refinancing your existing mortgage loan may be the answer.

Use your home's value to pay for your next project or major expense
With Norry Bank, a Home Equity Loan or Line of Credit can fund a renovation project, debt consolidation, or major purchase.

Questions about the difference between a home equity loan and line of credit? Norry Bank loan expert Kelly Piaskowski and recently retired AVP Tom Crouse discuss the ins and outs of each.
Borrow against your Norry Bank savings or CD account
These loans use savings or certificate of deposit accounts as collateral and provide flexibility to fit borrowing needs.

Secure a loan with stocks you own
These loans use savings or certificate of deposit accounts as collateral and provide flexibility to fit borrowing needs.

Borrow without collateral with an unsecured personal loan
This type of loan is a term loan that does not require you to pledge collateral, and can be an excellent alternative to paying higher rates and fees often found on credit card accounts.

Open a flexible personal line of credit without collateral
A personal line of credit is an unsecured line of credit you can draw on as needed. You only need to apply once for this loan type, but you may use it over and over again.

Our auto loans help you get behind the wheel
Our flexible vehicle loans put Norry Bank customers in a new or used vehicle with as little as 5% down cash or trade. New vehicles can be financed for up to 72 months and used cars can be financed for up to 60 months.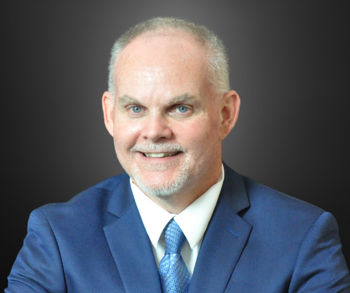 Banker Insights - I love helping folks that have no credit, or that have limited or damaged credit – that's one of my greatest joys in this work. I tell people, 'To help build your credit, you have to use credit.' A small installment loan may be an option to help build or rebuild a good credit history. You can apply for an installment loan, like an unsecured personal loan, as a 'starter loan' – something for $500-$1,000, for example. Make sure you are taking out a loan that you know you can pay back, based on your monthly income and expenses. And it's very important to be timely with your payments.


Jim Hane | Lender | Hummels Wharf Branch