The keys to your dream home can be yours because you've got Norry Bank.
No matter what type of mortgage you're looking for, Norry Bank offers personal assistance, can help you get pre-approved and shop with confidence, so you can close on your new mortgage quickly.
In-House Loans
Traditional Loans
A variety of flexible options including both adjustable-rate and fixed-rate mortgages at lengths of 10 to 30 years.
Family Backed Mortgages
Leverage the equity of a family member's property to purchase a home with no money down. Learn more here.
Bridge Loan
Assistance with purchasing a new home before your current home is sold. Take out a loan against your current home in order to make the down payment on a new home.
Secondary Market Loans
Federal Housing Administration (FHA)
A government-backed mortgage that offers low down payments and low closing costs with a fixed interest rate for the term of your loan.
Pennsylvania Housing Finance Agency (PHFA)
A state-funded mortgage program with competitive interest rates and lower fees. You may also qualify for down payment and/or closing cost assistance. Programs available include renovation and repair, purchase improvement, conventional with low down payment, closing cost assistance loans.
U.S. Department of Agriculture (USDA) Rural Housing
A mortgage that offers a 0% down payment option and a monthly guarantee to buyers that meet income eligibility and are purchasing in an eligible area.
Veterans Affairs (VA)
Available to Servicemembers, Veterans and eligible surviving spouses to help build, buy, repair, retain or adapt a home.
Refinance
If you are looking to lower your interest rate or reduce your monthly payments, consider refinancing your existing mortgage. Click here to learn more or for more information.
Home Equity or Line of Credit
A Home Equity Loan or Line of Credit can take advantage of the value in your home to fund a renovation project, consolidate debt or assist with a major purchase. Read more here.
Not sure where to start? Call us at 888.877.6623 or visit www.norrybank.com/locations to connect with a lender near you.

Frequently asked questions about mortgages
My lender told me how excited she was for me when I got my house. Robin is helpful, got me everything I needed, and even made time for me when I popped in unexpectedly to ask her more questions.

Courtney McCartney | Middleburg, PA
Calculate monthly payments with our interactive Mortgage Calculator
Use this calculator to compute the payment amount (principal and interest) for a fixed rate loan.
Update the calculator's prepopulated sample figures to get started.

All fields are required.
Calculator disclaimer
The information provided by these calculators is intended for illustrative purposes only and is not intended to purport actual user-defined parameters. The default figures shown are hypothetical and may not be applicable to your individual situation. Be sure to consult a financial professional prior to relying on the results.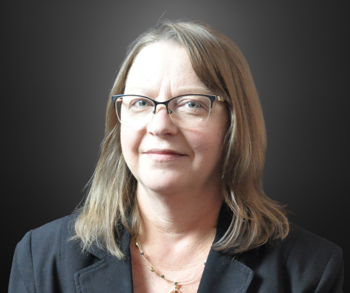 Banker Insights -
When I talk to someone who plans to buy their first house, I tell them not to rush into anything. Do research about the housing market and neighborhoods. Talk to me about mortgage options before you start going to open houses. Determine how much you can afford for a house payment, and then start putting that monthly amount in a separate savings account.
Brenda Fiorenza | Loan Officer | Sunbury Branch