Stock Market Challenge winner receives Chromebook donation
Posted on June 17, 2022 in In The News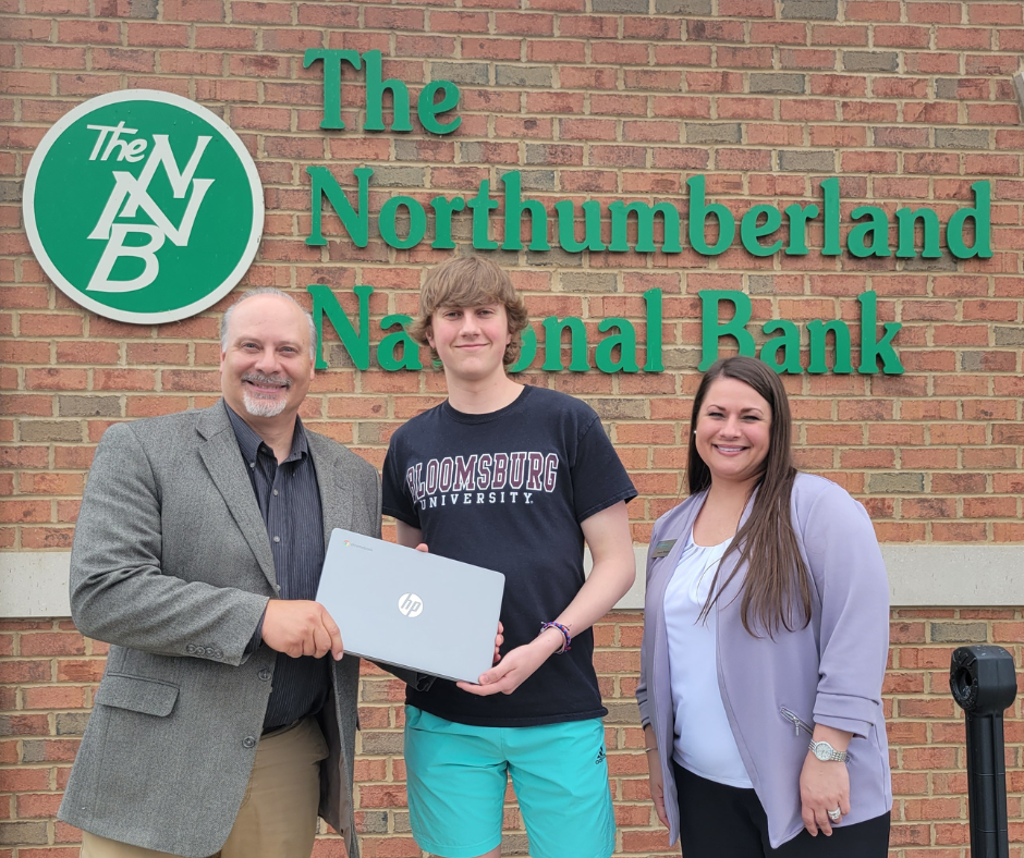 Congratulations to Gabe Paulhamus, Selinsgrove Area High School student, for having the highest portfolio in the region in this year's Stock Market Challenge. Gabe was awarded a Chromebook, which Norry Bank was proud to sponsor through the Pennsylvania Council on Financial Literacy.
"Financial literacy is an important building block for future success," said J. Todd Troxell, Norry Bank president and CEO.
The organization's mission is to provide K-12 students with economics, personal finance and entrepreneurship skills that set them up for future professional success. To learn more, visit www.penncfl.org.
Pictured is J. Todd Troxell, Gabe, and Angela Morgan, Selinsgrove branch manager.